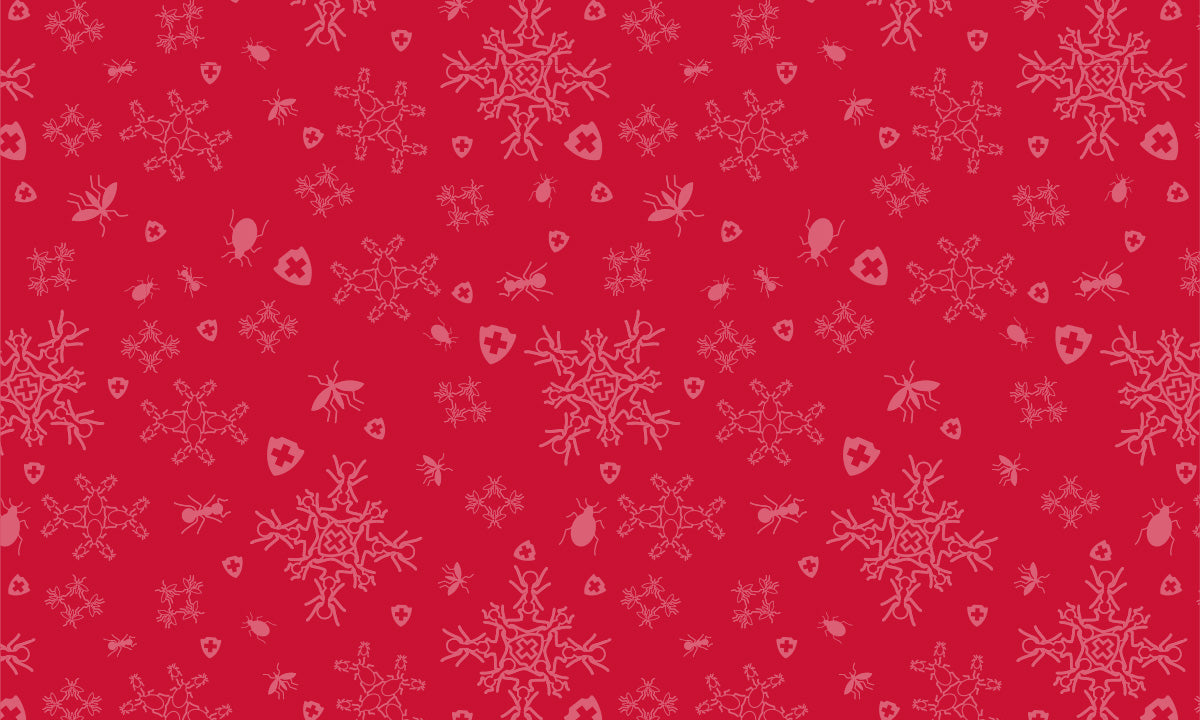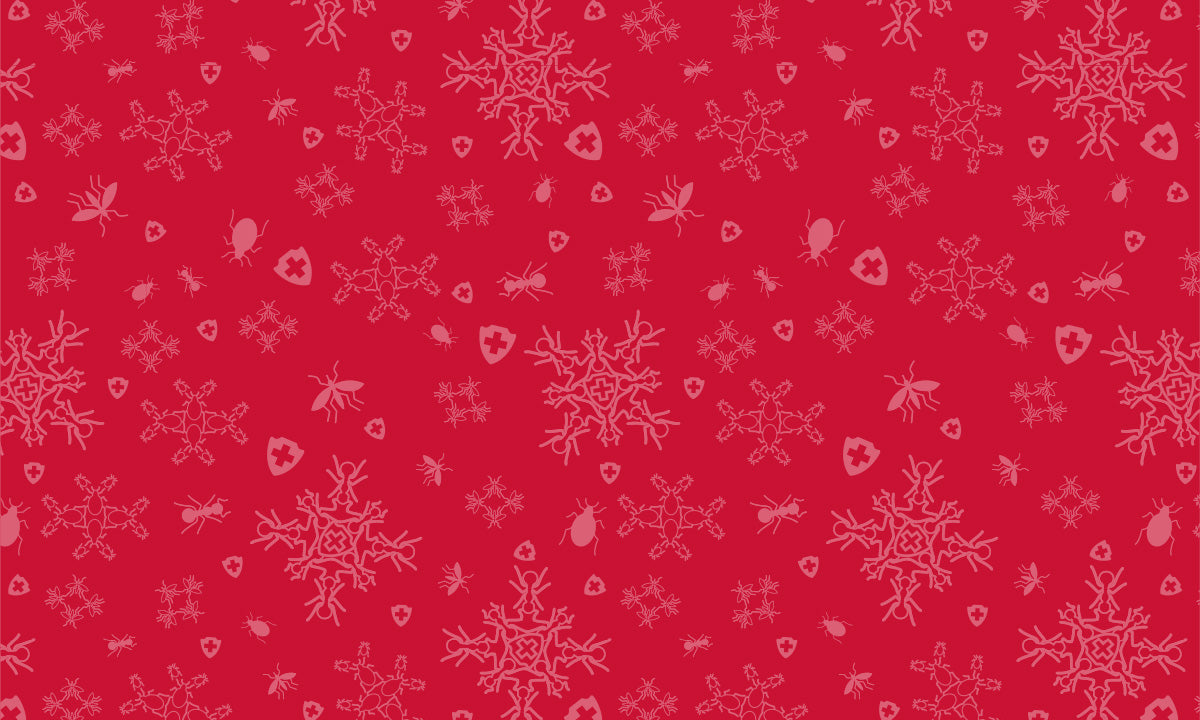 stuff those stockings with
25% Off Select Accessories
No code necessary. Ends 12/12.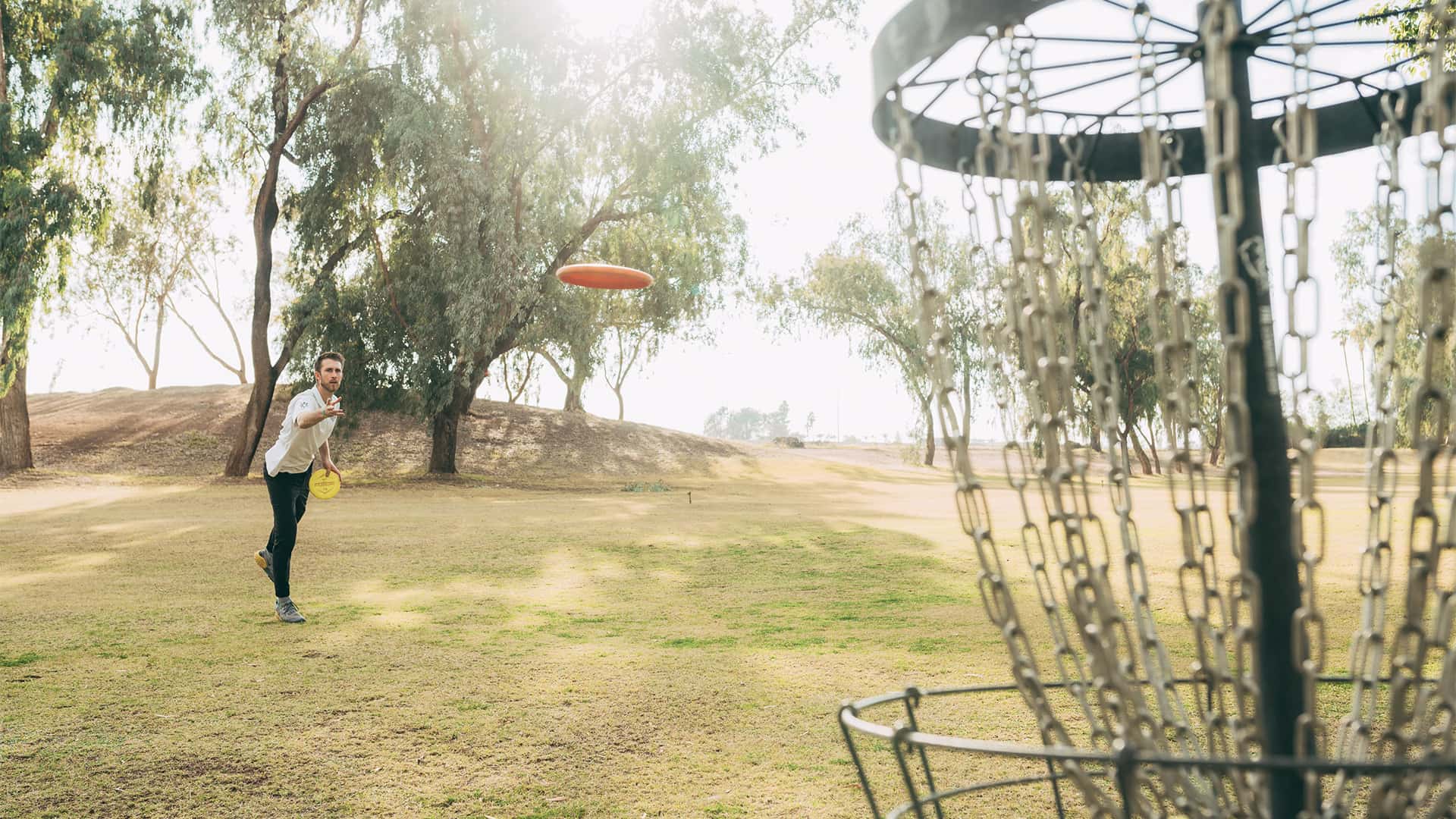 New Insect Shield
+ Ricky Wysocki Partnership
Learn how the #1 disc golfer uses Insect Shield to help stay protected from ticks while on the course.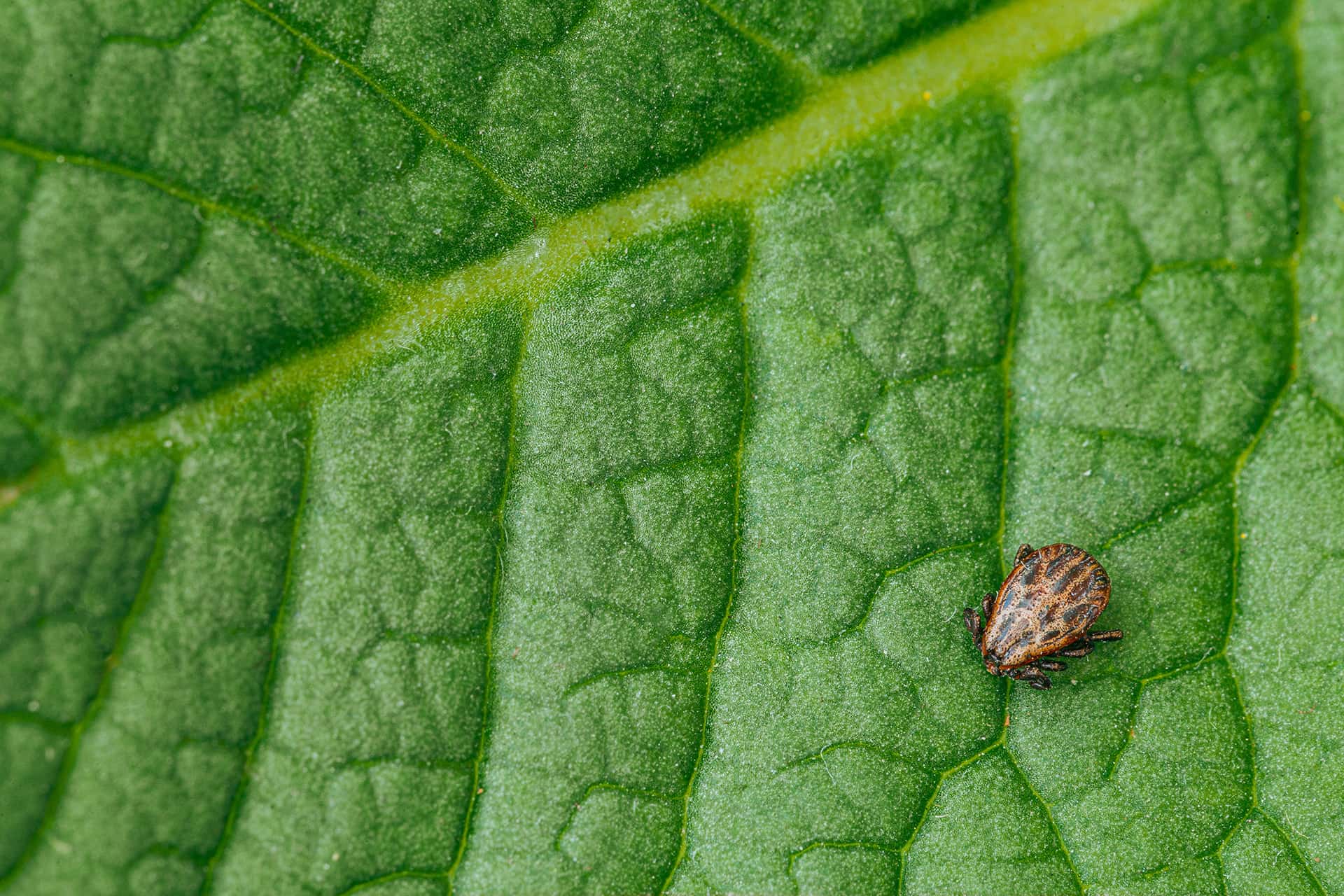 Equip-4-Ticks
Resource Center
Get practical tips and critical tick information with expert Dr. Thomas Mather.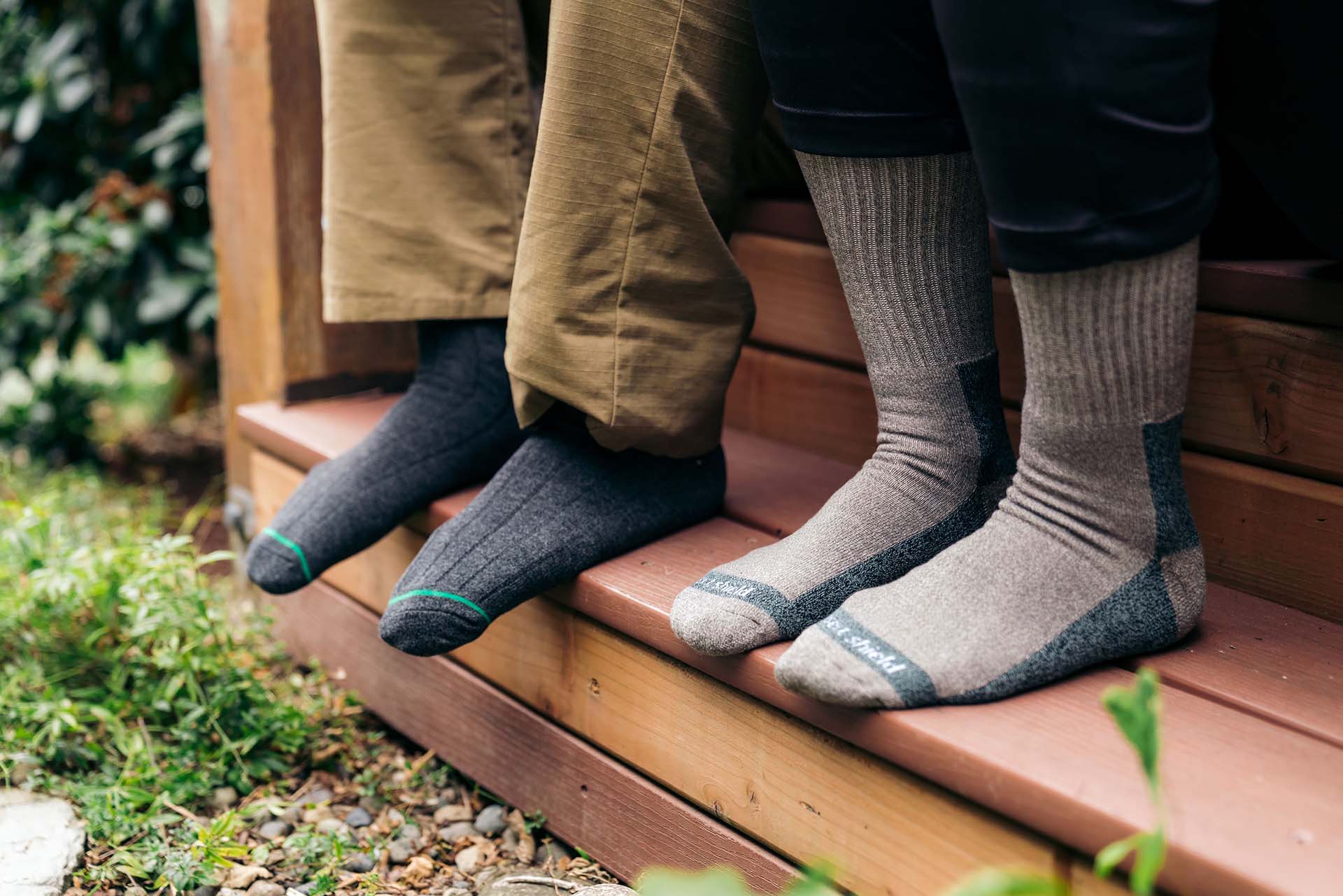 Get tick repellent socks to help protect you
Available in a variety of styles for the entire family.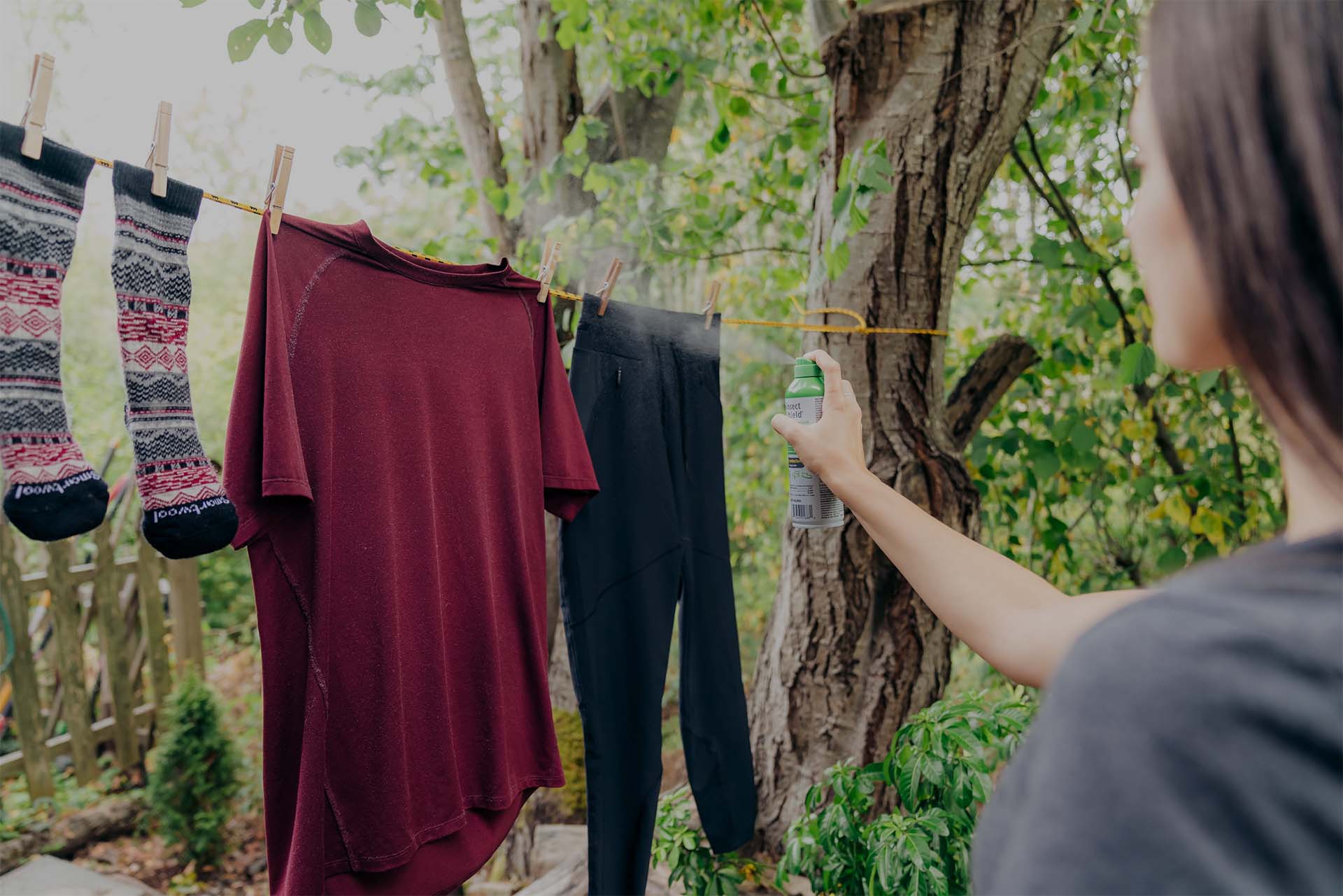 Add a quick layer
of insect protection
with permethrin spray
Great for boots, backpacks, camp furniture, hammocks, luggage, and other outdoor gear.
Shop for insect repellent clothing
Insect Shield permethrin treated clothing offers built-in bug protection. It's EPA-registered and approved for use by the whole family, without restrictions. Get long-lasting protection from mosquitoes, ticks, and other insects that can carry dangerous diseases.
Shop Now
Send your clothes to us and we'll treat them with Insect Shield
Now you can have your own favorite clothing treated with permethrin! Like all our Insect Shield apparel, the repellency added to your clothes is invisible and lasts through 70 washings.
Learn More
Sending us your clothing just got even easier with Easy Packs
Don't want the hassle of hunting down a box, or printing shipping labels? The Easy Pack options are made for you. Choose 1, 2, or 3 Packs and conveniently send multiple items as-needed.
Learn More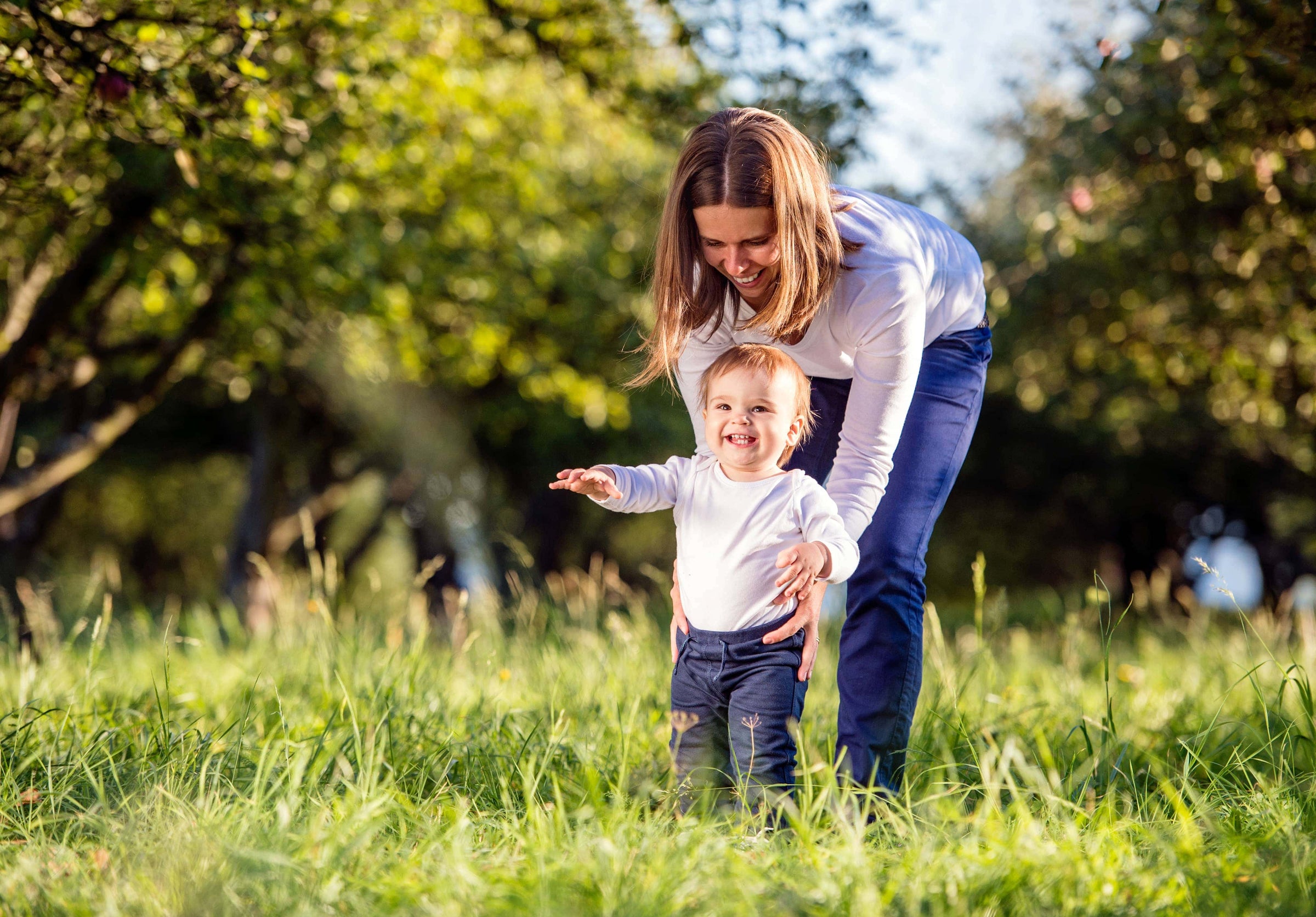 The secret to bug repellent outdoor gear and clothes.
Insect Shield is the first-ever EPA registered insect repellent apparel and gear, tested and proven to help prevent bug bites.
Our revolutionary process bonds permethrin to fabric fibers, resulting in invisible, odorless and long-lasting insect protection.
Repels Insects
Insect Shield Apparel is registered to repel mosquitoes, ticks, ants, flies, chiggers, and midges (no-see-ums). Insect Shield Gear is registered to repel mosquitoes, ticks, fleas, and flies.
Invisible and Odorless
Unlike other topical repellents like bug sprays, Insect Shield's insect repellent treatment has no smell, leaves no sticky residue, and does not absorb into your skin. You can't tell it's there but the bugs can.
Tick and Mosquito Protection
Insect Shield is the leading brand of mosquito and tick repellent clothing. Our clothes help protect against mosquitoes and ticks that can carry dangerous diseases such as Lyme, West Nile, and malaria.
Long-Lasting
Insect Shield is tightly bonded to fabric fibers resulting in long-lasting repellency, expected to last the lifetime of the garment, up to 70 launderings for apparel and 25 for gear.
EPA-Registered
Insect Shield Technology has been registered by the United States Environmental Protection Agency since 2003 and is appropriate for use by the entire family.
Tested and Proven
The durable permethrin protection provided by Insect Shield is the result of years of research and testing and is recommended by leading doctors and public health experts.
Does Insect Shield work?
Ask our customers. You'll find 5-star insect repellent clothing reviews on nearly every product page of our site.
This is our second Easy Pack purchase and we couldn't be happier. My children do a lot of outdoor summer camps and activities and we live in one of the worst states for tick-borne disease. When they have on their clothing treated by Insect Shield they never come home with ticks. We were able to fit so much into the bag, even an outfit for myself and my husband along with a number of pieces for my children. It's an excellent value and the turnaround is so quick.

★★★★★

Marta K.
If you dared to walk in our North Carolina back yard, let alone work in the garden, you had to spray yourself with heavy duty insect repellant. The ticks and chiggers were everywhere. If you dared to even step in the grass, you were doomed to unbearable itching and the danger of tick bites. It wasn't a question of being bit. It was how many bites you'd get. We also like to hike and again had to spray head-to-foot when going on the trails. When I saw Insect Shield I ordered the socks to see if they actually worked. They did. Now my husband and I have complete outfits and can work in the yard and hike with impunity.

★★★★★

Mary L.
A friend [recommended] sending some clothing to Insect Shield for treatment. Good decision!! The per-item cost was very reasonable and my clothing was returned in about 2 weeks. I now feel very confident I'll be protected from ticks during my volunteer activities with the local Land Trust. I managed to get 4 pairs of socks, 2 shirts, and 4 pairs of trousers into the bag. If you spend any time out in the fields/woods, permethrin treated clothing is essential. Highly recommended.

★★★★★

Stan W.
My recent insect repellent clothing purchase was the best decision I've made all summer. I bought a pair of yoga pants, short sleeve tee shirts, long sleeve tee shirt, a pair of socks, and 3 hoodie jackets. I can comfortably sit out at night enjoying the night air on the deck and the mosquitos now hate me. They usually eat me alive. I have also been working in the woods cutting down heavy brush and not a single bug bite. We have had a lot of rain and hot humid days so the mosquitoes have been abundant. These insect clothes are amazing. They are comfortable, stylish and work repelling bugs.

★★★★★

Joanie S.
It is seldom that an item actually changes my experience of life, but the Insect Shield products have actually done just that…I am delighted with this product and recommend it highly… I am also cautious around and sensitive to many chemicals but find these products have no odor and do not cause any skin reactions.

★★★★★

Marsha D.
The ticks and mosquitoes are ravenous in the woods where I walk my dogs five times a day. Yes, I bought the socks and pants for ticks but this [repellent] scarf is so handy to toss on as I'm heading out the door. I initially had it around my neck but when the mosquitoes started buzzing my head, I draped the scarf over my head and no more issues for the rest of the walk! It is light enough that I'll wear it now no matter how hot it is outside. Awesome find!

★★★★★

Erin O.
Proven Protection
Based on years of research and field study
There is no such thing as "mosquito-proof clothing." But extensive studies and independent laboratory tests have confirmed the effectiveness of Insect Shield's permethrin treated clothing and gear as an insect repellent.
Brand Partners
World class brands rely on our technology
Insect Shield Technology is utilized by 75+ leading lifestyle brands, workwear distributors and International relief organizations across the globe to provide effective protection against insects and the diseases they can carry.
Partnering to Protect
Permethrin was originally developed to protect the US Armed Forces
Insect Shield is an approved vendor of the US Army. The US Army treats all combat uniforms issued to soldiers with our long lasting, odorless bug repellent.
Global Health and Humanitarian Initiatives
Partnering with leading global health and international relief organizations
Millions of people are affected by insect-borne diseases every year. Insect Shield is proud to work with international relief organizations to help protect those most at risk with our insect repellent clothing and gear.
If you're an avid hiker, consider snagging some pre-treated gear from a company like Insect Shield (as pre-treated clothes can last up to 70 washes, or about 10 times longer than the spray-on stuff).
For day-to-day tick prevention, [Tick Expert Thomas] Mather counts on clothing that's been treated with permethrin. 'Most of it comes from a company called Insect Shield in North Carolina, and it can go through the wash about 70 times and still be effective...
The first EPA-registered insect repellant clothing was Insect Shield in 2003, and today the brand dominates the industry and remains the gold standard.
Save yourself the trouble of soaking your socks in the tick repellent permethrin by purchasing ones that already have the compound in them. Insect Shield makes a whole line of clothes and accessories with this repellent baked in. 
Sprays are a great everyday fix, but if you're a dedicated outdoorsperson, looking into pretreated clothes might be worth your time…Insect Shield can also treat clothes you already own. This is the same treatment the company applies to clothes it sells.
Finally, for anyone in buggy conditions — think on the lake, or in hot, humid environs — BUFF Insect Shield purports to repel gnats, mosquitos, and other pesky insects.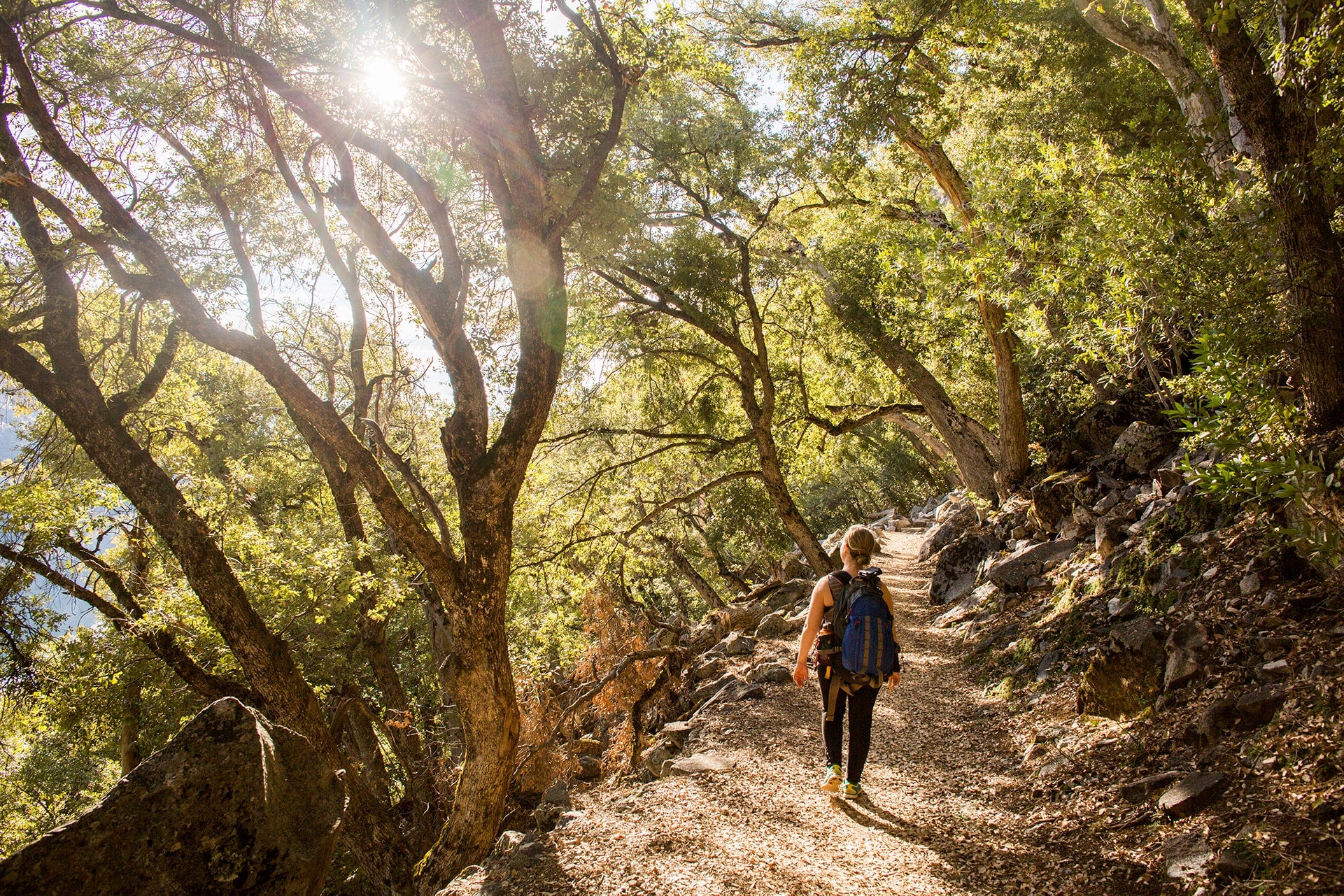 "I'm comforted knowing that Insect Shield technology is protecting us always while we enjoy the outdoors."
- Heather Hearst, Founder & President Project Lyme
Shop Insect Repellent Clothing & Gear For the Entire Family
From shirts and pants, hats, socks, workwear, accessories, and kids' clothes, Insect Shield permethrin treated clothing and gear will help protect you from biting insects such as mosquitoes and ticks and the dangerous diseases they may carry.